Two Face // The Chronicle Review: Trump Special Issue
As part of the Chronicle Review's Trump special issue, the magazine featured some of the Two Face work to illustrate the June 24, 2016 issue's articles.
Two Face // TIME Magazine
A Two Face image used for TIME Magazine's October 2016 election story "The Truth is Out There"
As part of The New Yorker's 2016 Republican National Convention coverage, the magazine commissioned original Two Face content for a Photo Booth feature.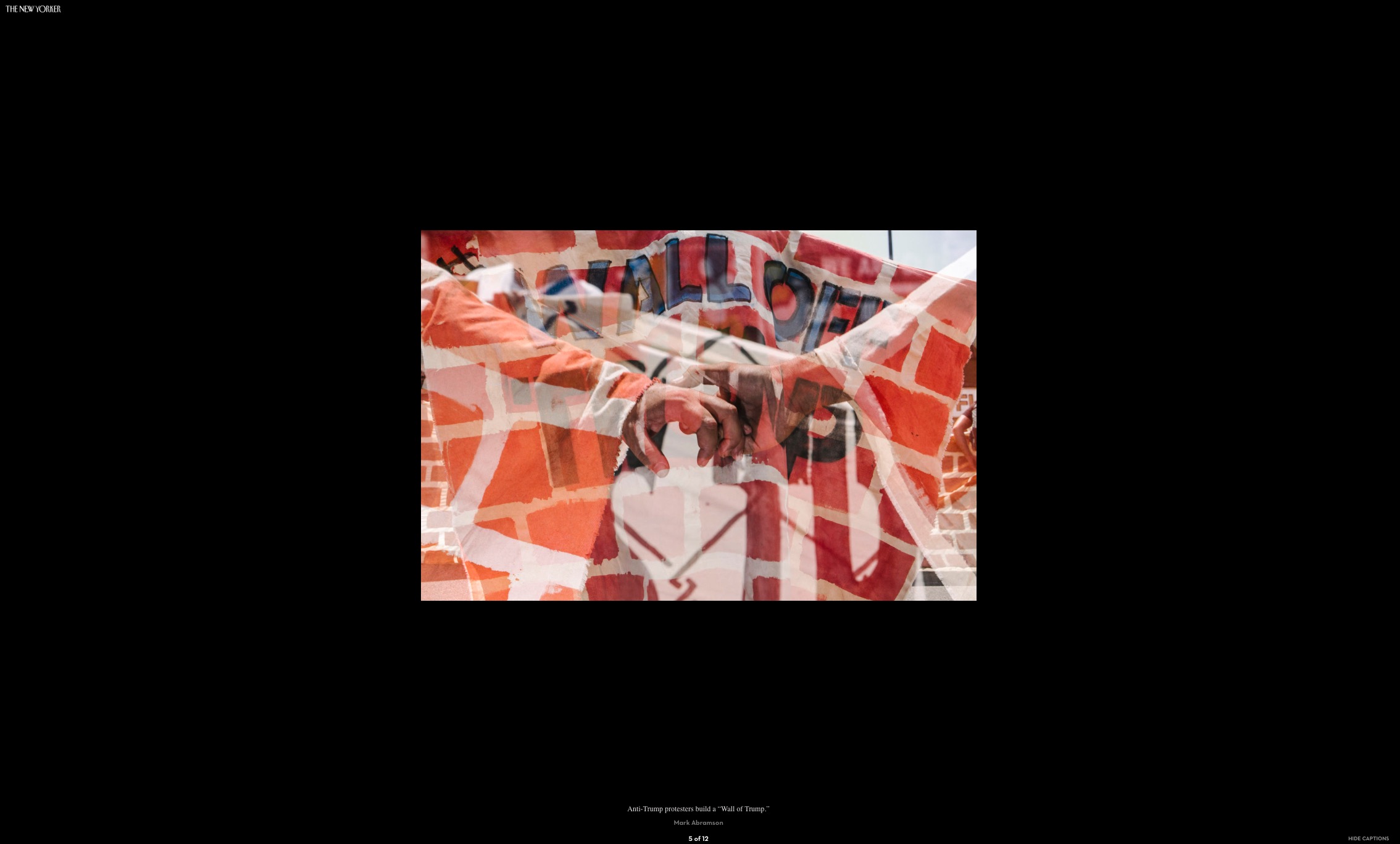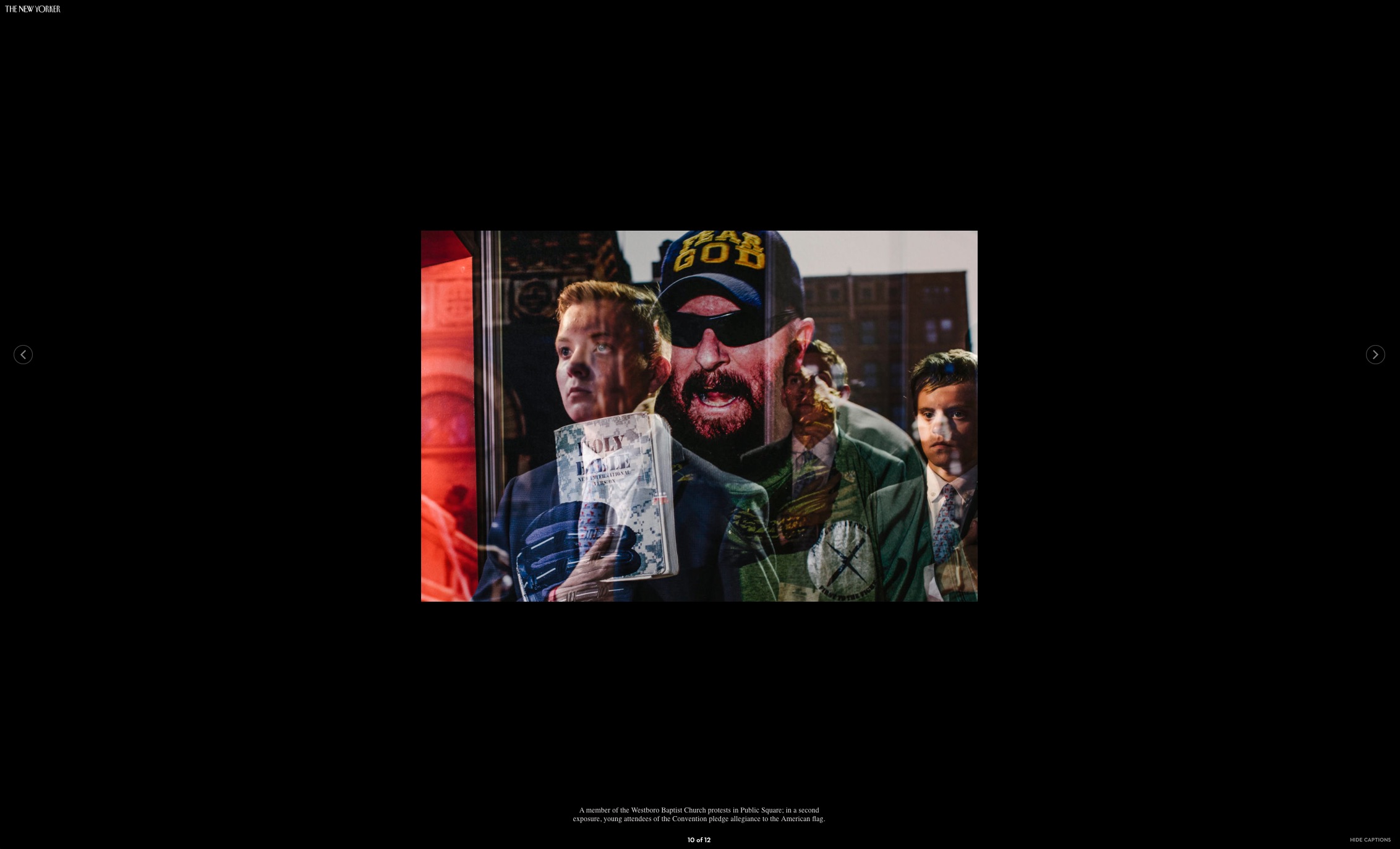 Two Face for Harper's Magazine's June 2016 issue
As part of the ongoing body of work Two Face, Harper's Magazine commissioned a a Floridian primary election edition as a continuation of the work as part of its 2016 presidential election coverage for its June 2016 print issue.
Two Face: Divided State of America
A retrospective of the election 2016 chapter of the Two Face body of work in Wired Japan's Spring 2017 print issue.
Two Face in De Standaard
A De Standaard feature of the early Two Face body of work on March 20, 2016 from the presidential primary season
Two Face for Le Monde Magazine
Two Face work featured in Le Monde's Magazine special U.S presidential election issue in October 2016.
Neither Here Nor There // The New York Times Lens Blog
The longterm project Neither Here Nor There was featured in The New York Times Lens Blog in January 2015.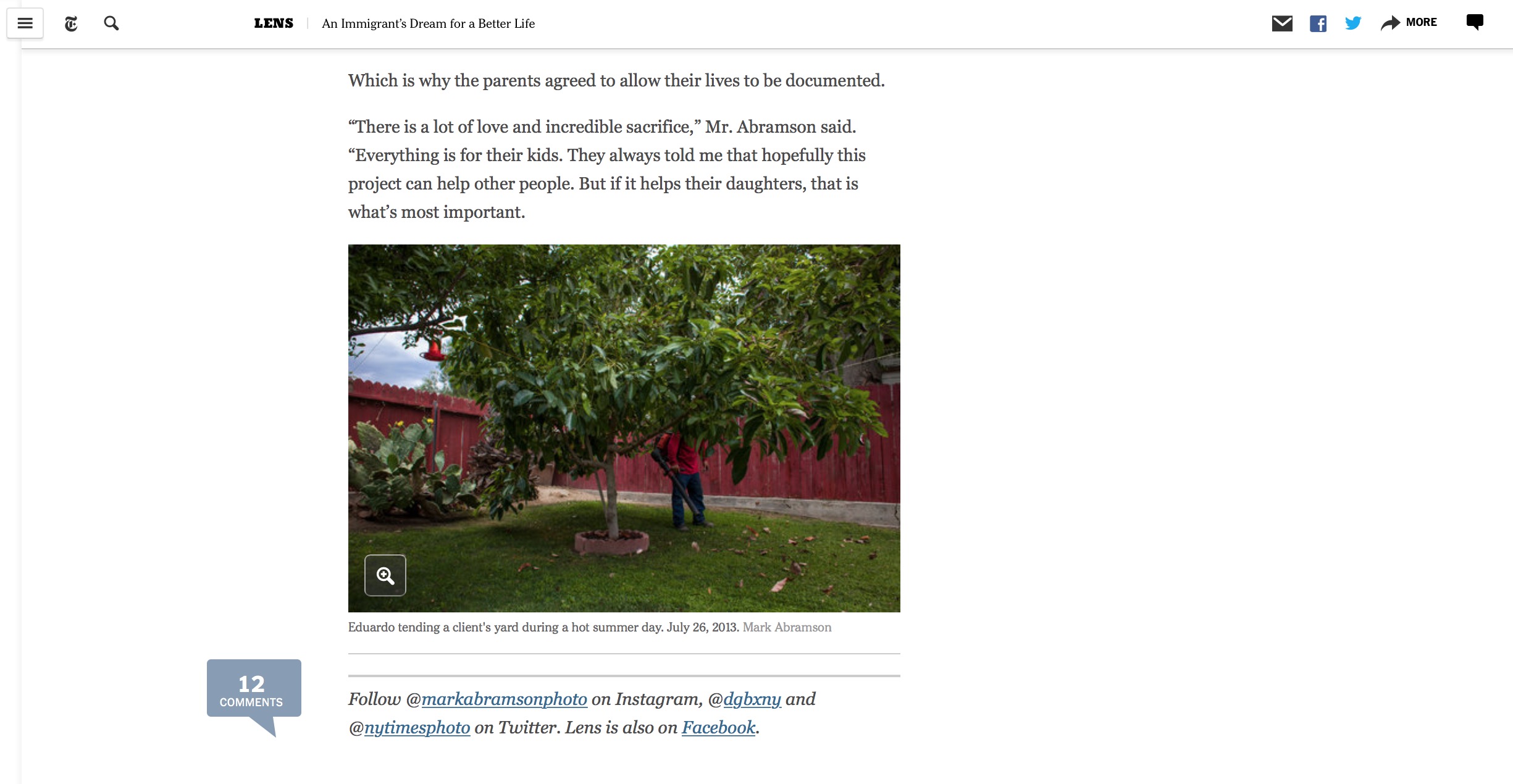 Neither Here Nor There featured in American Photo
American Photo (On Campus edition) featured the long term Neither Here Nor There project in print for their Spring 2015 issue.
Lost in Trumplandia // The New Republic
A double truck spread and subsequent layout from scenes from inside Donald Trump's New Hampshire primary victory night party in February 2016.
Jason Clay Dunn for Inked Magazine
An Inked Magazine portrait assignment of Jason Clay Dunn in 2015.
James Turrell portrait for The Wall Street Journal
Commercial/Lifestyle/Real Estate photography for Miami Golden